Where the fuck to put this. So many. Here is a quote:
But in this case, according to the opinion of some experts and ordinary South Africans, Mr Daubermann appeared to cross a line.

"How many centimetres? Do you know?" he asked Ms Zondi, after she had described how the pastor had allegedly partially penetrated her, at the age of 14.

There were cries and shouts in the courtroom.

"How would she know that?" Judge Mandela Makaula interrupted, visibly angry.

"She could have felt it," suggested Mr Daubermann.

"And measured it at the same time? No. I will not allow that question," declared the judge, who went on to thank Ms Zondi for her testimony and to wish her good luck in the university exams she had interrupted in order to attend the trial.

South Africa shocked by live rape trial of Timothy Omotoso
That is the "Reverend" Omotoso, the famous televangelist. Do check out his clothes: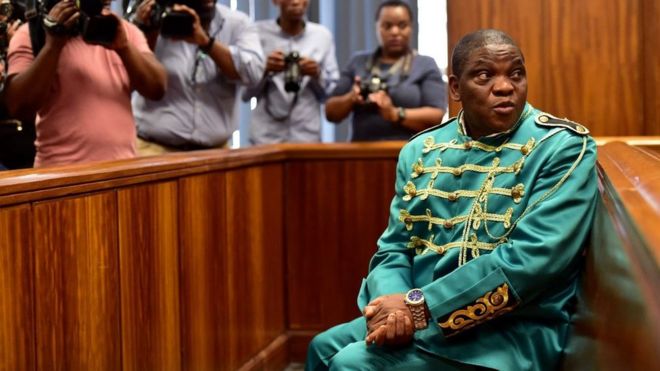 --J. "If it Doesn't Fit, You Must Acquit!" D.