Maybe he could be a school teacher in France
.
France's most tattooed man told not to teach nursery children
His profession? School teacher. Well, I assume it's a union job. Also, it's France and supposedly it's not so easy to fire people over there.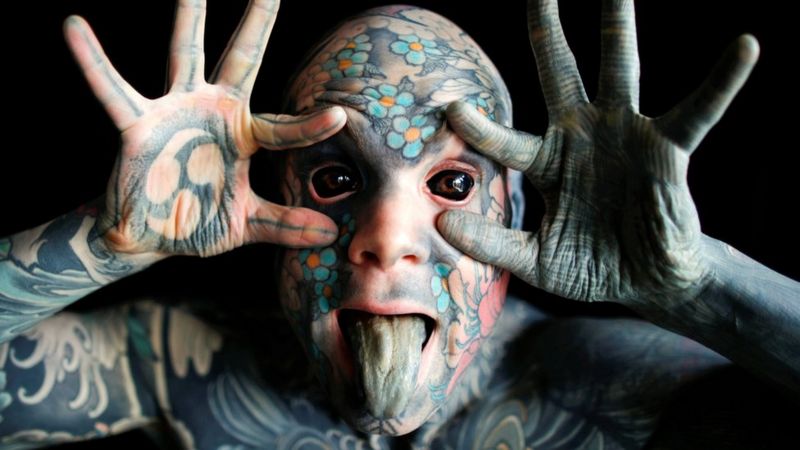 Mr Helaine, who is also known as "Freaky Hoody", said he was teaching at a school in Palaiseau, near Paris, last year when a three-year-old child told their parents that they had nightmares after seeing him.