Picked up recently.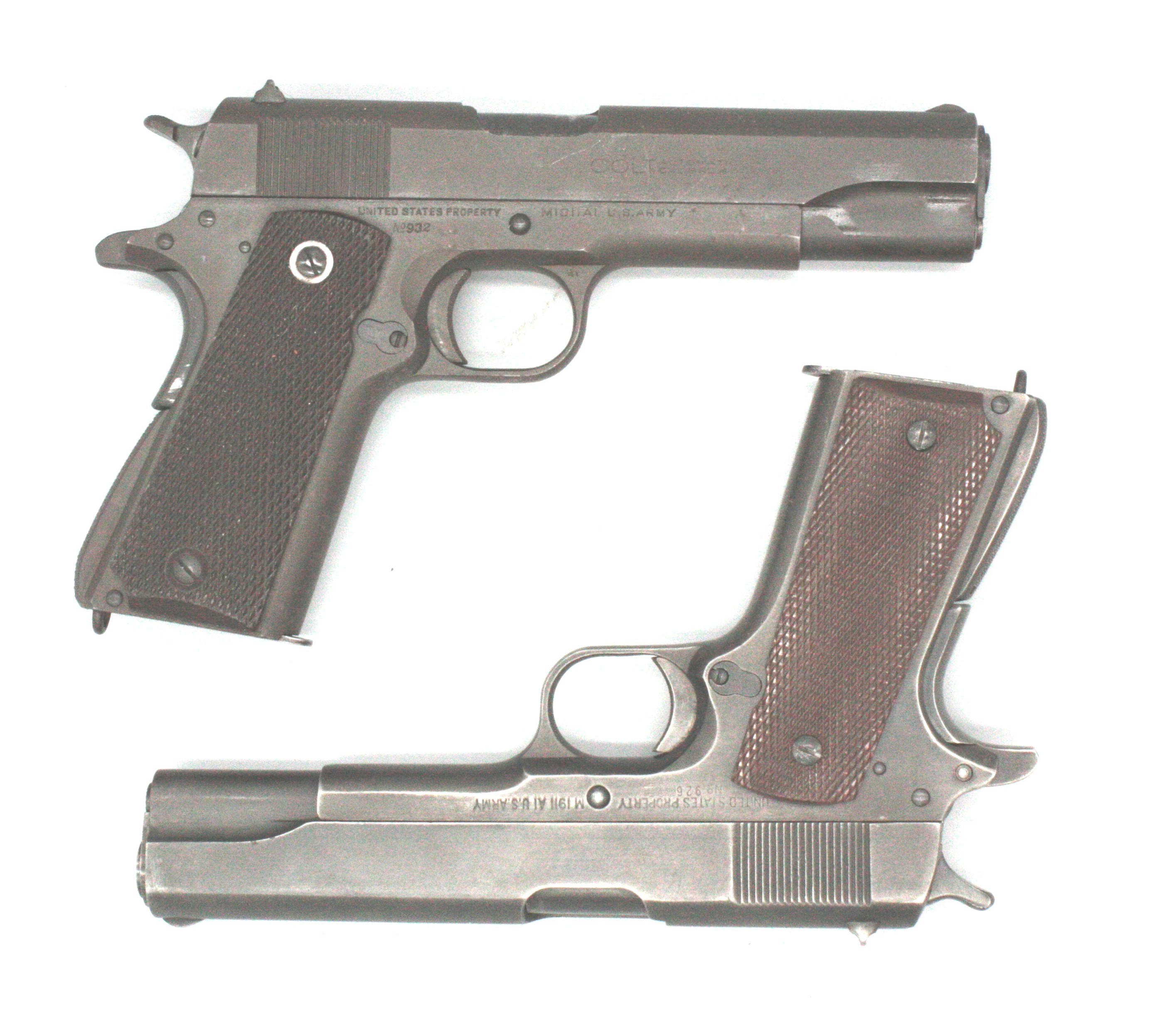 Colt 1911A1 .45ACP. Invented by John Browning, naturally.
Top is a Colt, bottom a Remington Rand. Both made 1943.
We made millions of these things and every company that could manufacture them did. Not really, but there were a lot of manufacturers.
I submit that this is is the apotheosis of design. It was accepted by the US army in 1911 and is still used by Special Forces and various elite formations as well as a number of other countries. The Wiki writeup is good:
https://en.wikipedia.org/wiki/M1911_pistol#Current
Consider this: how many items first available more than 100 years ago are still in widespread use? And if there are any, consider that the majority of parts of a current production 1911 will interchange with one used in WW1. You all probably don't give a shit but I find that amazing.
They are made today by Colt, Kimber, Remington and a bunch of other manufacturers as well as specialty companies. They are a staple for competition.
What are they worth?
https://www.rockislandauction.com/detai ... ger-1911a1
That gun is nothing special, didn't belong to Patton or anything. It is simply a rare 1911 made by Singer. You can getr a perfectly serviceable one for $800 or so (WW2 Vintage).
This is a true collectors rabbit hole. I think (and am happy to be corrected) that the variations and sub-types and so on are far worse than the Luger. Dunno and won't find out. This constitutes the entirety of my collection of these things. I do have a coupe of modern ones but they don't count.
I had a real curiosity about these things because of this picture: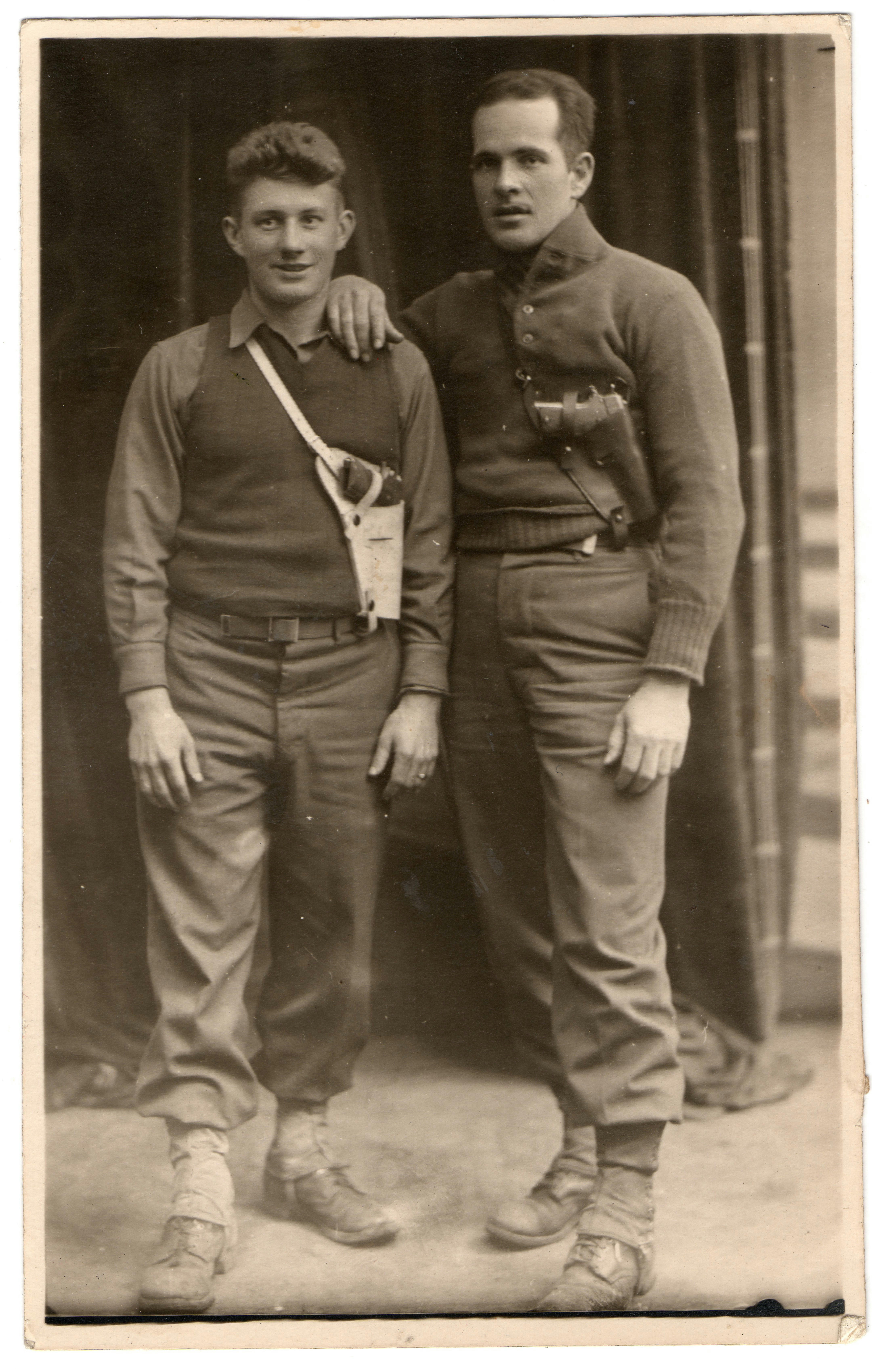 Thats my Dad on the left. He is pulling the Brits chestnuts from the fire there, killing Nazis morning noon and night. Not sure where the picture was taken though it was 1943. Dad with a shoulder holstered .45 was a thought to conjure with, at least for 6 year old ed. Anyway, that picture is really the only reason I got these things.
Ironically, I can't shoot a .45 worth a shit.