Abdul Alhazred

Posts: 82768
Joined: Mon Jun 07, 2004 1:33 pm
Title: Yes, that one.
Location: Chicago
Men's cuddling group aims to redefine masculinity and heal trauma
The Philadelphia Inquirer
Just one data point:
I'm a homo and would not do this. Or know anyone who would.
The arc of the moral universe bends towards chaos.
People who believe God or History are on their side provide the chaos.
---
ed

Posts: 38142
Joined: Tue Jun 08, 2004 11:52 pm
Title: G_D
Sounds doubly gay because the guys aren't gay, or are they??? Are they closeted??? Are they guys? Are they transgender guys? Are they are they ..... OMG I am so confused, I need a hug,
---
Bruce

Posts: 20371
Joined: Wed Jun 09, 2004 11:46 pm
Title: Bruce of all Bruces
Location: Massachusetts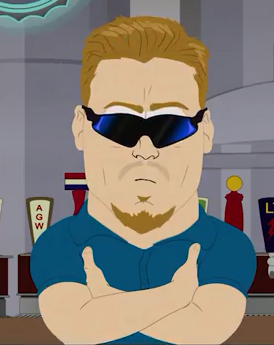 No, you may not touch my penis at this time.
Such potential!
---
asthmatic camel

Posts: 19311
Joined: Sat Jun 05, 2004 1:53 pm
Title: Forum commie nun.
Location: Stirring the porridge with my spurtle.
Why is Bruce allowed to post in this thread?
Shit happens. The older you get, the more often shit happens. So you have to try not to give a shit even when you do. Because, if you give too many shits, you've created your own shit creek and there's no way out other than swimming through the shit. Oh, and fuck.
---
Bruce

Posts: 20371
Joined: Wed Jun 09, 2004 11:46 pm
Title: Bruce of all Bruces
Location: Massachusetts
---
Bruce

Posts: 20371
Joined: Wed Jun 09, 2004 11:46 pm
Title: Bruce of all Bruces
Location: Massachusetts
---