Yesterday. The horror!!!
Was experimenting with some new ammo. Damn thing dropped some sparks. Saw plumes of smoke!!! Lept into action. FedEx guy saw smoke came tearing around the back. Wife offering advice!!!(
)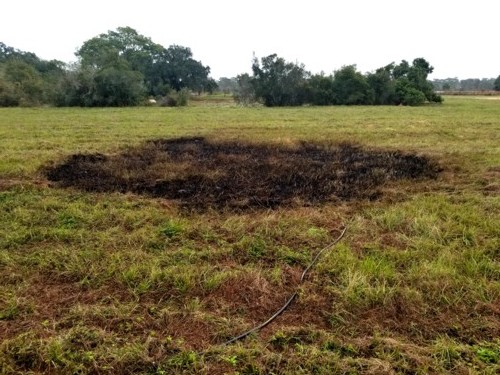 Lake Ed in background.
Interesting thing: when the burning circle gets to a certain circumference, you cannot stomp it out fast enough to prevent it from reigniting.
All well, lost only a few workers.
n.b. Note lack of any snow.
Note green color of foliage.