Back in the day, if you competed in target shooting, and you had some loot, you might have used somethning like this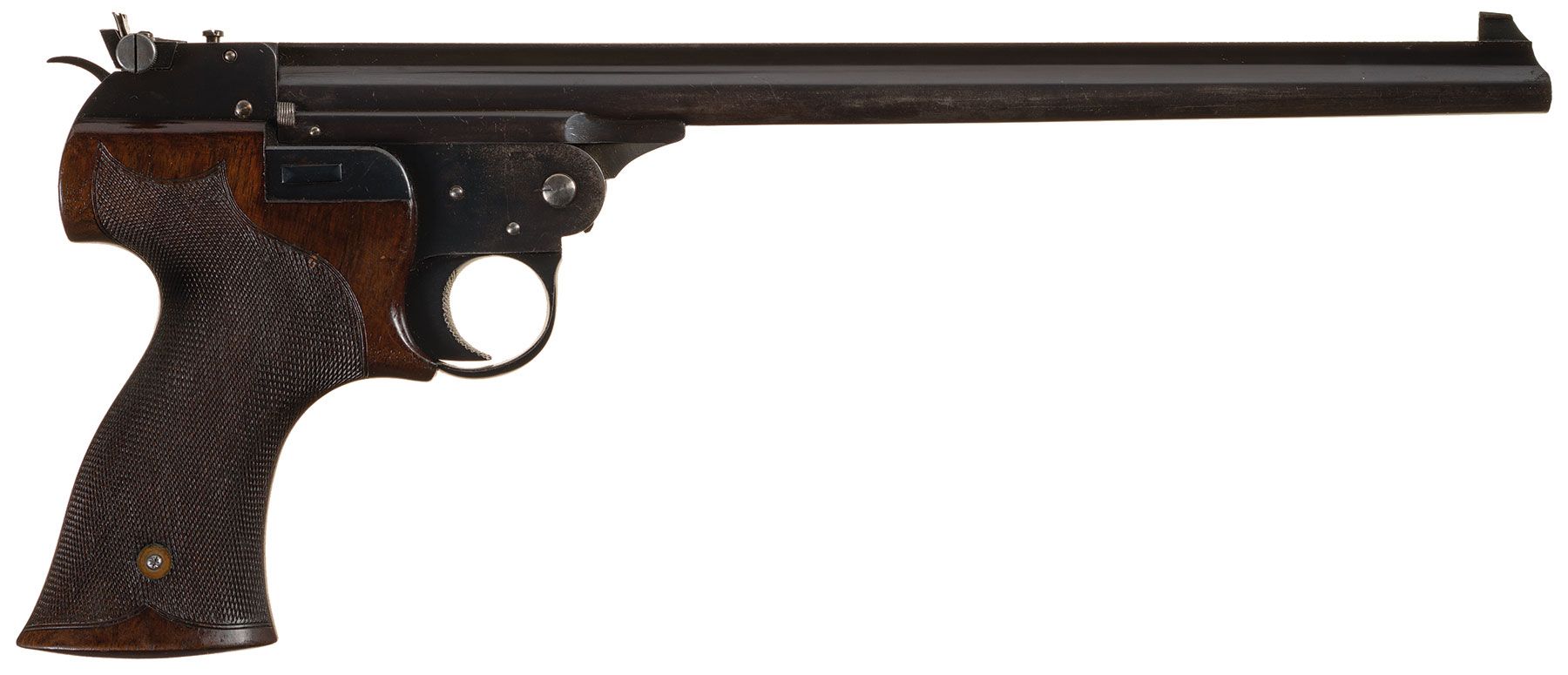 https://www.rockislandauction.com/detai ... get-pistol
btw, sold last year at Rock Island for $5100 + commish
Shooting with a single shot pistol is zen like, a bit like archery but noisier. Considered.
Open the breech
Select a cartridge
insert the cartridge into the chamber
close the breech
fix the target with your steely gaze
raise the weapon
cock the weapon
fire
weep
repeat
Roundabout 1916 the Sainted John Browning (american, not from the fucking antipodes) invented something interesting
Now whay you would do is
Get your NZ minion to load some magazines
Give you such magazines Slap one into the weapon
shoot 10 times
repeat
Thing is that practice became more efficient. And one might surmise that being able to shoot, correct, then shoot again was advantageous from a learning standpoint.
Overnight the sport changed and in places like Germany there was interest in German built weapons.
The first German built semi auto .22 was this
A saucy little minx of a gun.
Maybe more to follow, depends if this is another punchbowl thread