From the BBC--worth the full read:
The dying officer treated for cancer with baking soda

By Dr Giles Yeo and Tristan Quinn San, Diego

The father of the alkaline diet, Robert O Young

, is hailed as an inspiration by one of the UK's most popular food writers, Natasha Corrett, but he faces a jail sentence for practising medicine without a licence. One patient who believed he could cure her cancer,

British Army officer Naima Houder-Mohammed, paid thousands of dollars for his alkaline treatment, which consisted mainly of intravenous infusions of baking soda.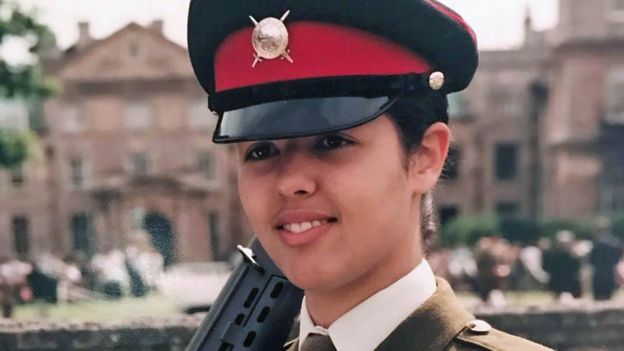 In

May 2009

Naima Houder-Mohammed was commissioned as a Captain in the British Army. The following year, tragedy struck. Naima was diagnosed with

breast cancer.

She received treatment and was declared cancer-free. But in 2012, while training with the army skiing team, it was discovered the cancer had returned.

Her condition was so serious she was offered end-of-life care

.

"She refused to accept that this was the end," recalls her friend and former fellow officer, Afzal Amin.

["Snip"--Ed.]

She came across

Dr Robert O Young

, an American alternative health writer selling a message of hope for cancer patients online.

Naima began an email correspondence with him,

which reveals how pseudo-science can be used to manipulate the vulnerable.

Young is the author of a series of books called the

pH Miracle

, which has sold more than four million copies around the world.

These books lay out his "alkaline approach" to food and health which has influenced many others, including the work of the British clean-eating guru

Natasha Corrett

, whose Honestly Healthy brand promotes her take on an alkaline diet.

In the introduction to her book Honestly Healthy Cleanse, the food writer says acidity in the body causes "dis-ease", which can show itself in "everyday discomforts" like acne, dry skin and bloating, "to much more serious illnesses, such as cancer, diabetes, heart disease and obesity"

She says Young "discovered that eating a plant-based diet free from processed foods can help to cure terminal diseases in the body"

She adds that his work is not recognised by the medical industry, "perhaps because giant pharmaceutical organisations wouldn't be able to make money out of doctors prescribing vegetables"

But he and she will.

In one email Young sent to Naima

in July 2012, he told her "there is a great need for a daily regime focused on… hyper-perfusing the blood with alkalinity". He went on: "I would suggest your healing program is going to take

at least 8 - 12 weeks.

It will not be easy but you will be in a controlled environment that will give you the care you need."

Naima set about raising the money she would need - in one email Young mentioned a figure of

$3,000 (£2,440) per day.

Naima's family used their savings, ran fund-raising events and managed to pull together tens of thousands of pounds with the help of a charity so that Naima could be treated by Young.

But the treatment did not have the outcome she was hoping for.

["Snip!"--Ed.]

However, Young's view that alkalinity is good and acidity is bad goes beyond food. He told us: "All sickness and disease can be prevented by managing the delicate pH balance of the fluids of the body."

He believes that when your blood becomes acidic, something weird happens, and your blood cells transform into bacteria - a phenomenon he calls pleomorphism

Stealing a legitimate term from pathology and, particularly, oncology.

- thereby resulting in a diseased state.

["Snip!"--Ed.]

Since 2005 he has brought more than 80 terminally ill patients to stay at his ranch for months at a time

.

80 X $3,000 X 7(8-12) = $13,440,000-20,160,000

Treatment has included intravenous infusions of an alkaline solution of sodium bicarbonate - the same Arm and Hammer stuff you stick in your fridge to absorb smells.

["Snip!"--Ed.]

We put it to Young that someone like Naima, in a terminally ill state, who was desperate for a cure, would buy anything, try anything to help get better.

He responded: "

But I wasn't selling her anything

… I didn't force her to come here, it was her decision."

Yet, in one email Young insisted

on Naima paying for her treatment, before she stepped on to the plane.

All in all, Naima and her family paid Young more than $77,000 (£62,700) for the treatment.

Young told us: "The doctors need to be paid and the people that are doing the massages need to be paid and the colonics, but I gave her the best price to make sure that those people were paid."

There is no evidence whatsoever that infusing an alkaline solution into your bloodstream will do anything against cancer. When we raised this with Young, he said: "These things need to be studied."

After about three months at Young's facility, her condition worsened

and she was taken to hospital. Naima was brought back to the UK and died with her family. She was 27.

["Snip!"--Ed.]

Young's activities at the pH Miracle Ranch have not gone unnoticed by the authorities.

In 2011 the Medical Board of California began an undercover investigation

after concerns were raised by a woman treated there.

Which has . . . been going on . . . for 6 years?

Investigators were able to establish the prognosis of 15 cancer patients treated at the ranch - none of them outlived it.

One patient, Genia Vanderhaeghen, died from congestive heart failure - fluid around the heart - while being treated. Young told us he was "out of town" at the time.

According to an invoice we obtained, she had been given 33 intravenous sodium bicarbonate drips, each charged at $550 (£448), over 31 days. Some were administered by Young himself.

Last year Young was convicted of two charges of practising medicine without a license, and

now faces up to three years in prison

.

Just three years for depraved indifference.

In court it was revealed that he is not a medical doctor and

bought his PhD from a diploma mill.

BBC
--J.D.