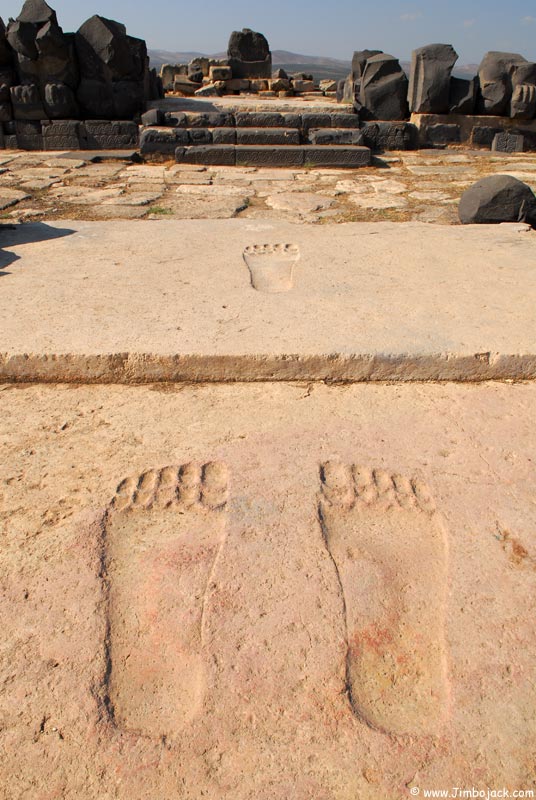 Always enjoyed the story about the goddess and her temple at 'Ain Dara. There is a lot of crapola on Al Gore's interwebs.
Wiki
is fairy decent, actually. Part of the "OMFG" was how its layout and other details match the biblical description of the First Temple--which may or may not have actually existed. The footprints obviously generate a great deal of speculation. My favorite comes from a mentor who suggests that the goddess "stood" at the entrance--portico--then "runs/dashes" happily inside:
Huge-Ass PDF
from, yes, a theologically inclined scholar who has some weirdness on his website, but the details show the plans of the temple I will not "steal" which shows the "dash."
--J.D.