"Rare" is a funny word. I have read that a book is only considered "rare" if there are less than 10 or so copies extant. That would mean that the First Folio isn't rare at all
I present to you a really rare book that I bought back when I was 16 or so.
It is bound in what is called "limp" vellum. No, that is not another well deserved dig at Abdul, it refers to the fact that the vellum is not over boards which serve to stiffen it. Size is ~5.75in x 3in.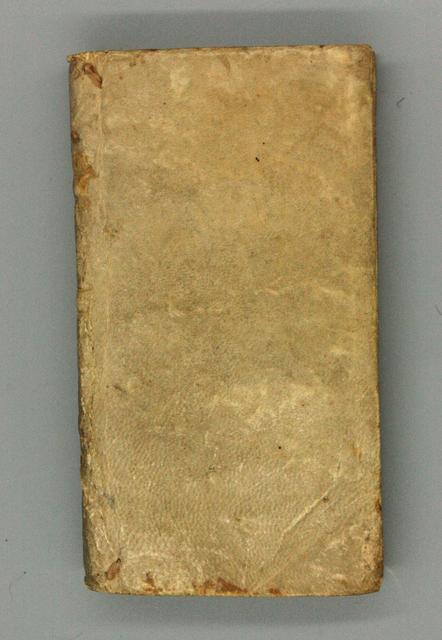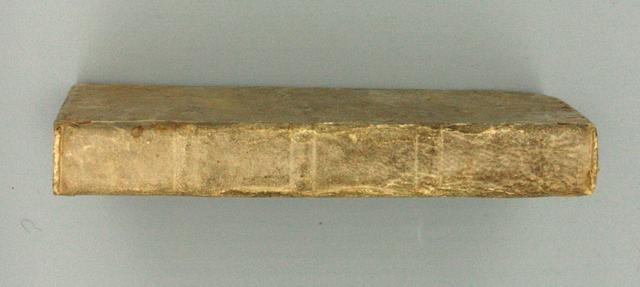 It is a rule book for the Order of Minims, a Catholic order that were so theatrically self righteous that no other order could stomach them.
https://en.wikipedia.org/wiki/Minims_(religious_order)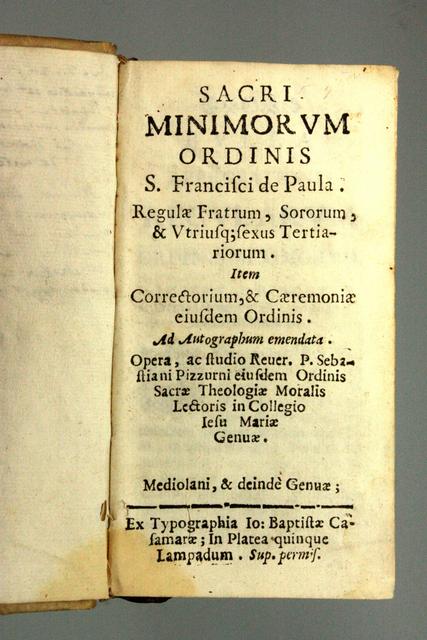 How old? Well the order was founded in the late 15th c. But it doesn't feel that old. Also, back in the day, I investigated the watermarks on the paper used in printing. As I recall that put it after 1500 sometime. Let's say 1500-1600. The upper limit is based on something I will share in a minute.
I haven't looked for examples of this book in decades but thanks to the inter webs it seems that there a few copies printed in places other than Milan (where this one comes from). And, wowie zowie!! One on ebay!!!
https://www.ebay.it/itm/131997587765?ss ... Track=true
Amazing. Later edition I think.
Anyway, there is an inscription on the flyleaf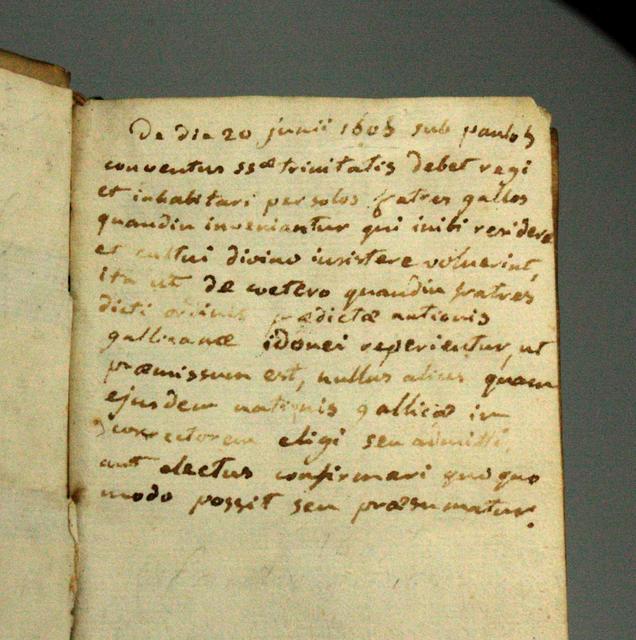 That date ... 1505 or 6 or 16 something. The old "5's" were sorta elongated. Anyway that is the upper limit for the age I think. Unless it refers to something that happened in the past. Never got around to having it translated.