The next Mars mission is set to land soon:
InSight: Nasa's Mars mission on target for landing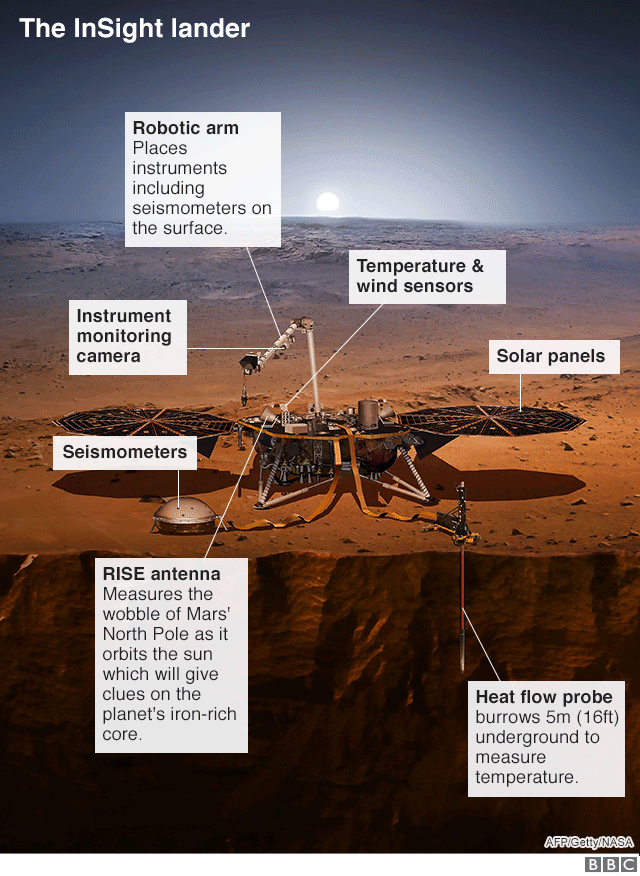 InSight aims to be the first mission to take a detailed look inside the Red Planet. It will use British and French seismometers to listen for earthquakes, or rather "Marsquakes".

These vibrations will help trace the interior rock layers - from the crust to the core.

"An earthquake is almost like a little flashbulb," explains InSight chief scientist Bruce Banerdt. "It illuminates the inside of the planet with seismic waves, and the seismometer is like a camera that picks up those waves and helps put together a picture. Pixel by pixel we get to put together a 3D picture of the inside of a planet."
We have earthquakes on the Earth because it's geologically active. Techtonic plates moving over a hot liquid Mantle. Is that true for Mars too? I mean, clearly there is a volcano on Mars, but I wonder when was the last time it was active.