Some years ago I had the ooppertunity to go to a cannon shoot at a US Army Camp in northern Michagan somewhere. Hobbists would travel from all over, dragging their cannon, and compete. Thing was I was able to get my son on a cannon team and, hell, what a cool thing. There was no way we could not have gone. Might have posted these before but what the hell.
This is my son firing an 8" siege mortar. Thats him in red. When you pull the lanyard you sort of pirouette so your back to toward the cannon when it fires.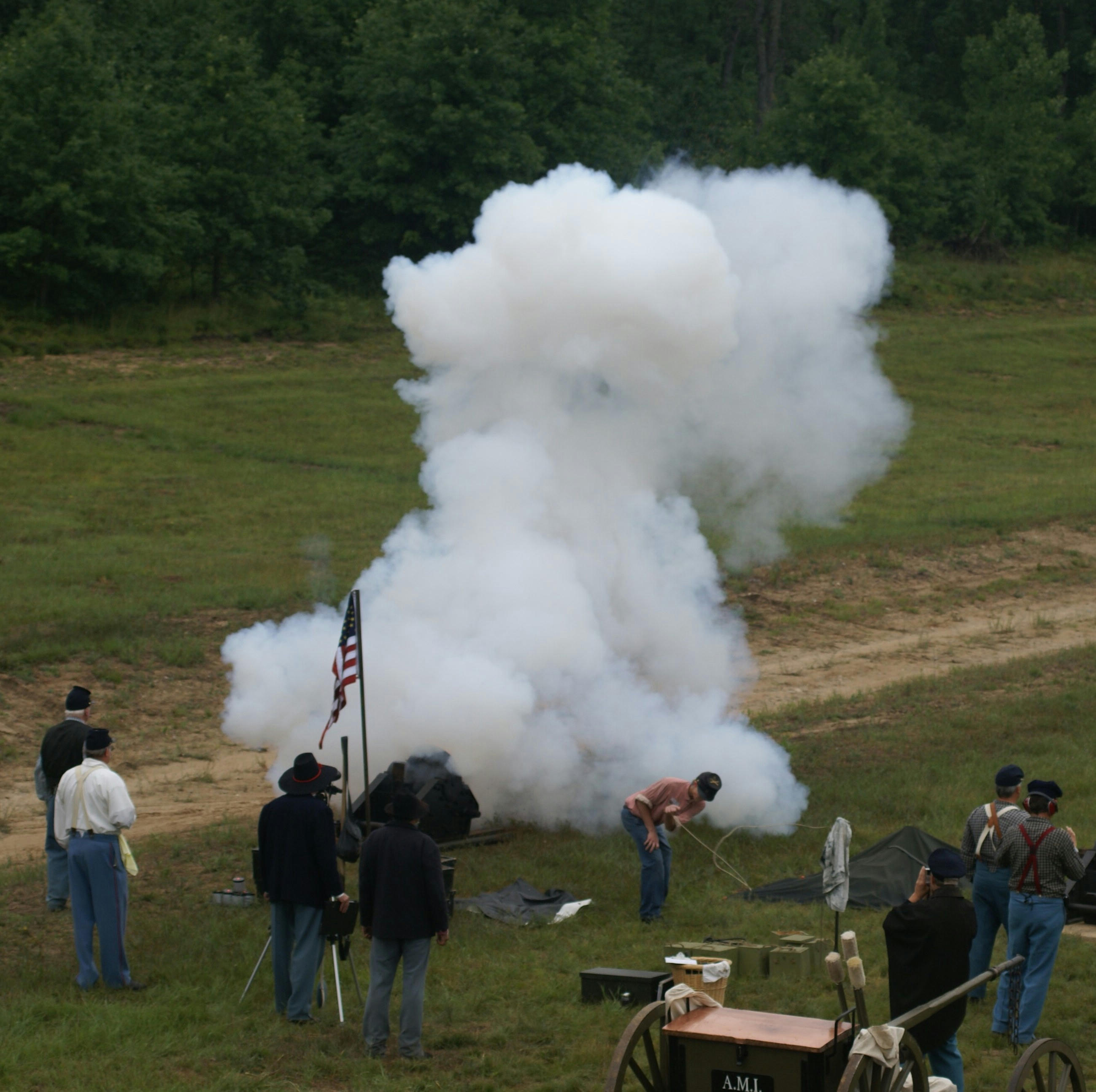 The range was 1 mile. I was maybe 50-75 yards away and the concussion hit you like a wave. Interesting. I think that they usd a couple of pounds of black powder to fire these things.
Here is a picture of the ball leaving the cannon.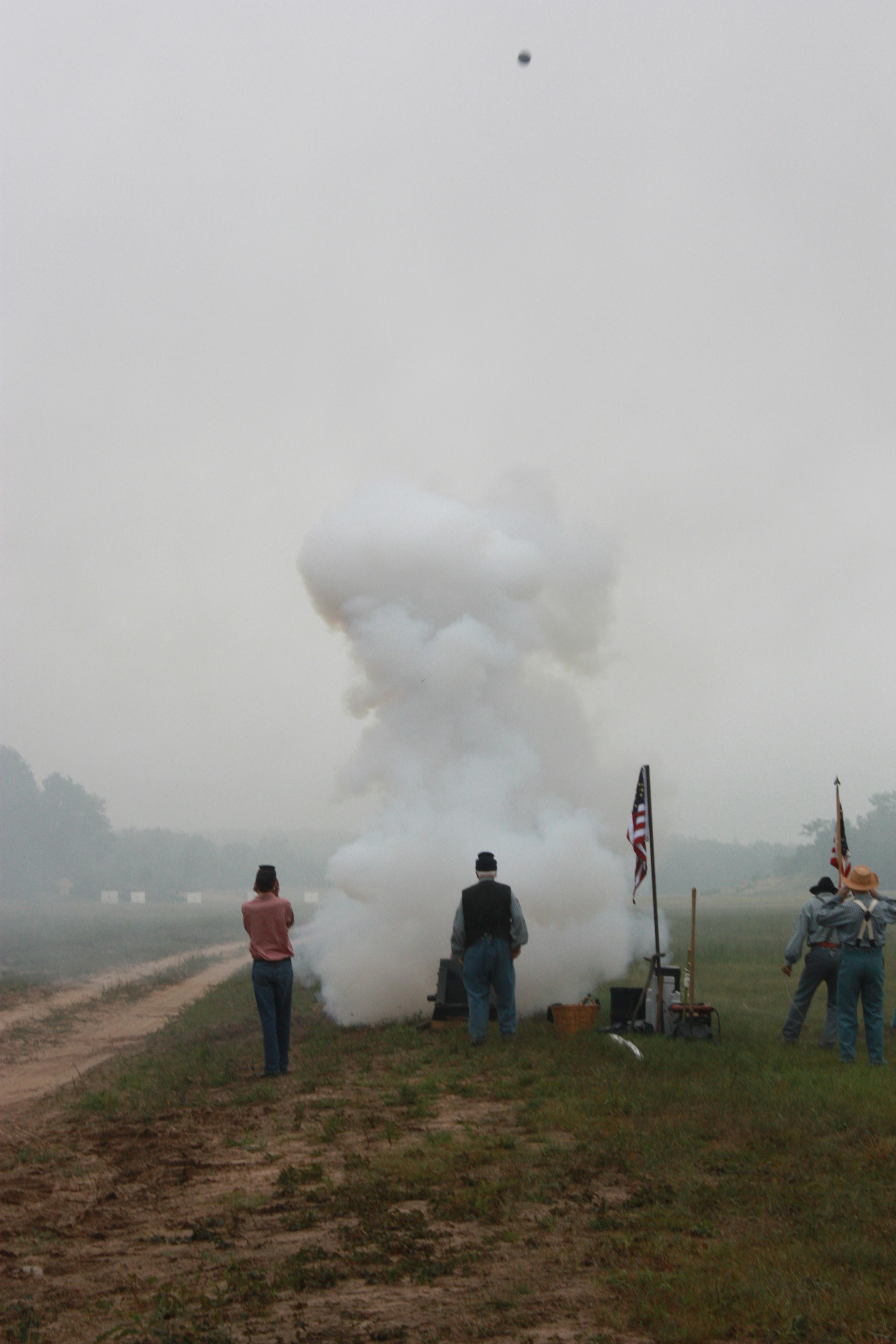 The guys that do this competitively use the same balls over and over. They are numbered and they are loaded with the same orientation every time. The guys take notes on each shot.
I recall my son tossing in the towel on karate. He reached some sort of level and the classes got serious, he said "they sucked all the fun out". Don't see a lot of fun in professional cannon shooting either.
Anyway, even having such thoughts in blighty would get you a stay in a mental ward for observation.